Every year Fuel Good brings together industry experts and thought leaders to teach conference-goers more about technology and innvovation. This is the foundation of our conference, but what really takes Fuel Good to a higher level are the keynote speakers we hand pick to inspire and motivate attendees. These speakers not only give listeners valuable skills and tips to better serve their communities, they also remind us why we do the work that we do: to fuel good in the world. That's why Sparkrock is excited to announce our second keynote of Fuel Good: Liz Weaver, the Co-CEO of Tamarack Institute!
The Tamarack Institute works with leaders in nonprofits, governments, and businesses to advance positive community change. They do this by teaching and writing about collective impact, community engagement, collaborative leadership, community development, and evaluating community impact. They turn theory into action by connecting people into networks to share and learn together, and they work one-on-one with organizations to help advance their specific agendas.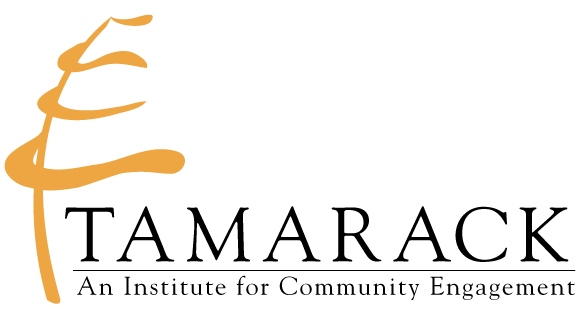 As Co-CEO of Tamarack, Liz Weaver is passionate about the power and potential of communities to positively impact complex issues. In her role at Tamarack, she provides strategic direction to the organization and leads many of its key learning activities ,including collective impact capacity building services for the Ontario Trillium Foundation. Liz is one of Tamarack's highly regarded trainers and has developed and delivered curriculum on a variety of topics, including collaborative governance, leadership, collective impact, community innovation, influencing policy change, and social media for impact and engagement.
Prior to this role, Liz led the Vibrant Communities Canada team and assisted in developing their frameworks of change, supported and guided their projects, and helped connect them to comprehensive community collaborations.
Liz was also the Director for the Hamilton Roundtable on Poverty Reduction, which was recognized with the Canadian Urban Institute's David Crombie Leadership Award in 2009 and was a collective impact initiative. In her career, Liz has held leadership positions with YWCA Hamilton, Volunteer Hamilton and Volunteer Canada.
Keynote Topic - The Power of Community: Working Collectively to Drive Change
Liz Weaver has spent her career working to improve communities and knows about the power of communities working collectively to drive change. Her work as the Director of the Hamilton Roundtable for Poverty Reduction, and more recently as Vice President of Tamarack Institute, has provided insight into what it takes to move the needle on complex community challenges. Liz will share examples of what is possible when citizens come together with an aspirational vision and work collectively.
Haven't registered for Fuel Good yet? What are you waiting for?!